Through the Holyoke Homegrown Talent Initiative students get the opportunity to explore career choices outside of the traditional classroom. This ten part series will spotlight ten junior and senior interns who leave the traditional for more than one class period a day and learn what life will be like once they hit the work force. Look for more Holyoke Tuesday Intern Spotlights each Tuesday at Noon.
Meet Caiden Krueger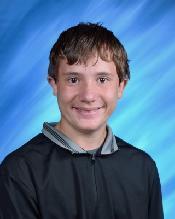 | | |
| --- | --- |
| Internship Highlights | Caiden is an intern at 21st Century Equipment and also one of their employees after school. |
| What have you learned? | "I have practiced collaboration because I work with [another student]. Him and I have done a lot of projects together in the shop. Whenever there are two people that need to be working on something, it is always him and I. [Recently] we worked on a corn head together because while I greased it from the bottom, he had to watch on top to see when the grease started coming out. There's been other times when we've both serviced a combined or worked on a lot of corn heads to get them ready to go." |
| Career Exploration | Everyday I am there, I get more and more of a feeling like that is the career path I want to pursue after high school here in a few years. In fact, I am talking to Kyle right now about getting me signed up for the program to go to Milford, NE and go through the John Deere Tech School. |
A huge thank you to 21st Century Equipment for allowing this partnership to happen and our students to learn and grow.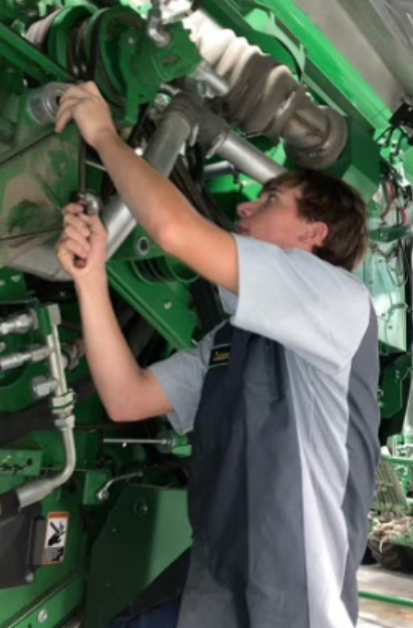 To view a collection of all the spotlighted interns and the business that support them please the Homegrown Talent Initiative Page on www.hcosd.org.