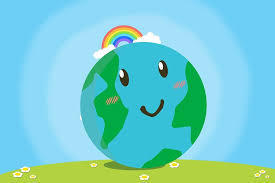 Schneider Electric Supports 50th Earth Day
Andrea Kammer
Tuesday, April 21, 2020
Typically, at this time of year, we would be celebrating Earth Day (April 22nd) on school campuses. With the recent transition to virtual learning, Schneider Electric wanted to help bring Earth Day home to the families ... especially since it's the 50th anniversary of this event.
Attached, you will find an "Earth Day At Home" packet, providing engaging activities for families and students of all ages that can be done outdoors or at home with household items.
https://perspectives.se.com/performance-contracting/2020-earth-day-at-home-toolkit


We hope this tool can provide something simple and fun for students, teachers and parents to enjoy in the safety of their home at this time.