Opportunities to Shape Our Destination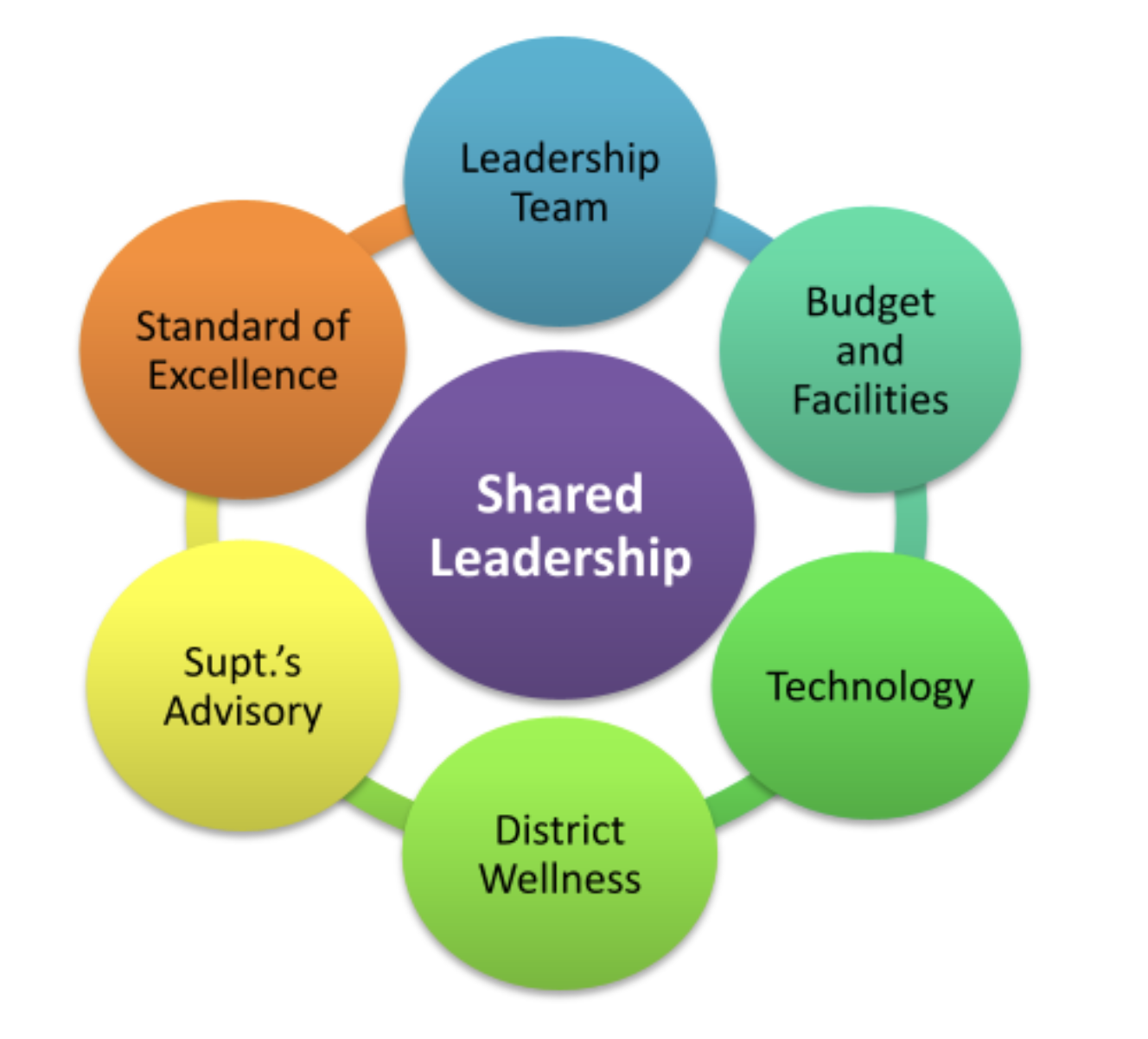 Superintendent's Advisory Committee
The SAC provides an opportunity for direct access to the superintendent on a variety of issues that impact the working environment of all staff members in the district. These conversations will inform the superintendent's thinking and provide information that can be shared out through the representatives. Questions, ideas, suggestions, concerns, and solutions are encouraged in this venue.
Leadership Team
The LT is responsible for leading the development and approval of curriculum, creating and supporting the annual professional development plan, and to provide administration with a teacher perspective as well as demonstrate leadership in all other matters that directly impact planning, teaching, and assessment in the district.
District Wellness Committee
The purpose of the Staff Support & Wellness Committee is to promote healthy habits among staff and students. The efforts of the committee will lead to increased student achievement as through reduced absenteeism of teachers and students. The committee's goal is to make an impact on staff and students that will stay with them throughout their lives. The committee will also serve as a critical link between the superintendent and staff regarding issues of morale, social functions and the impact of 7 Mindsets.
Budget/Facilities Committee
The BFC is established for the purpose of gathering input and sharing budget and facility related information with employees and the community. BFC members will become knowledgeable regarding Colorado School Finance, familiar with facility needs, and take an active role in the district's budgeting process. The BFC serves in an advisory capacity only and will make recommendations to the Board of Education (BOE) on budget/facility priorities.
Standard of Excellence Team also District Accountability Committee
The Standards of Excellence Team serves in an advisory capacity to the District Administration to collectively determine a measuring stick for performance in the school district and monitor progress toward that goal. The Standard of Excellence Team will also serve as the District Accountability Committee. Specifically, the Standards of Excellence Team will provide input and advise the District Administration on issues including, among others:
1. Monitor student achievement against a recognized status measure
2. Monitor student achievement against a recognized growth measure
3. Measure perceptions of parents, students, and staff
4. Monitor all aspects of the organization for efficiency, agility, quality and results
5. Report annually to the BOE on the district's progress in all areas
District Technology
The TAC shall assist with the school district's development, integration, testing, deployment, support, and use of new concepts and technologies as they affect learning, management, and productivity of staff and students. Specifically, the TAC will provide input and advise the Technology Director on issues including, among others:
1. Is our technology enhancing our students' education and learning experience or is it replacing old practices? (copy notes off of the chalkboard/type notes off of the promethean board)
2. Digital Advances regarding resource (textbooks, PD, interactivity, security, etc)