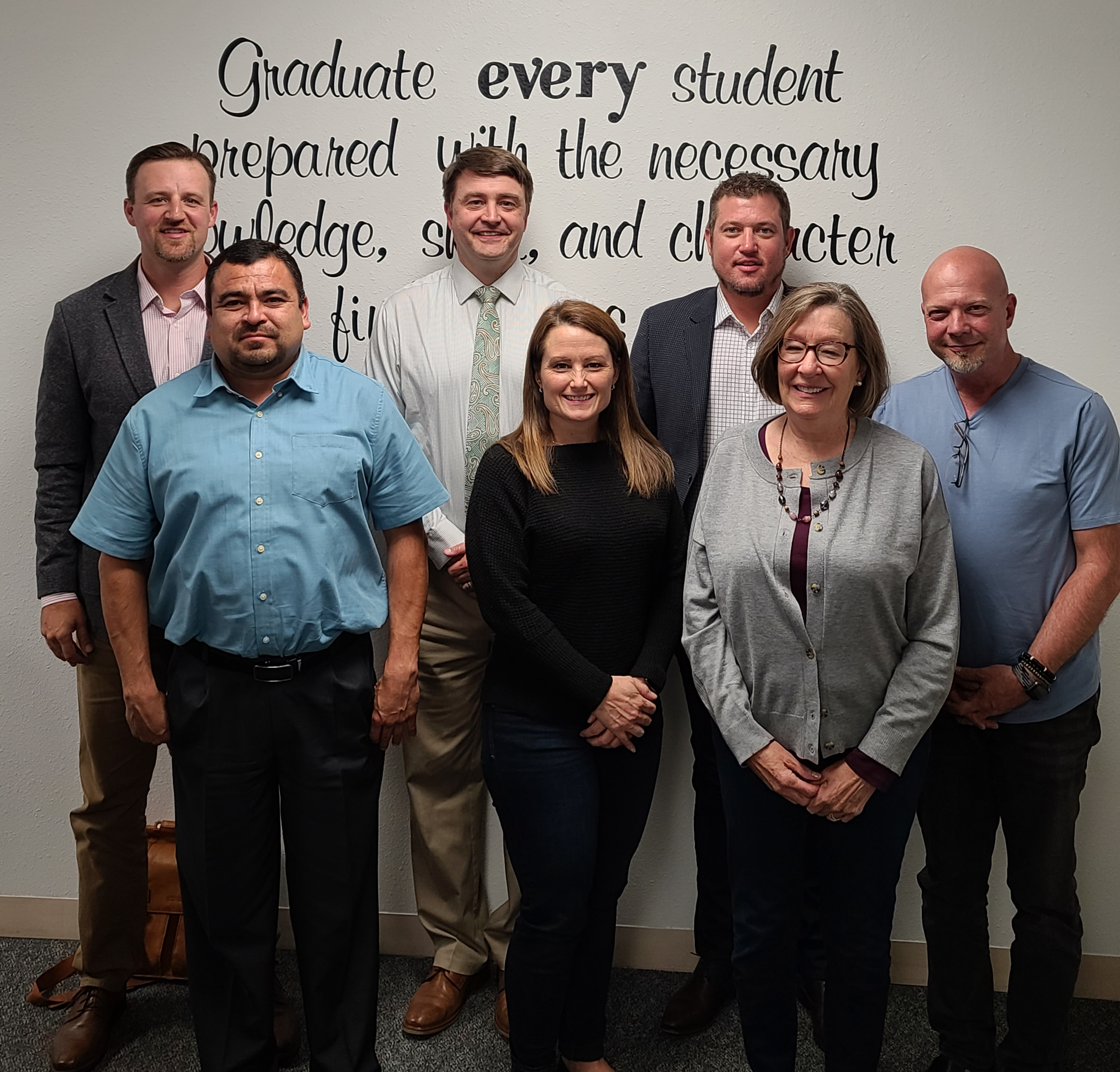 MISSION
Graduate every student prepared with the necessary knowledge, skill and character to find success in life.
Separator
VISION
The Holyoke School District provides a positive, safe and stimulating learning environment under the guidance of a knowledgeable and dedicated staff with high expectations for all students. The District offers an innovative curriculum and flourishes due to strong partnerships with parents and the community. The District graduates students who have developed into self-sufficient, highly motivated, independent critical thinkers who respect cultural differences, are adaptable to change, have positive self-esteem, and who have secured the necessary skills to succeed as productive citizens.
GOALS
Increase Student Achievement with results in the top 25% of all schools in the State

Recruit, retain, and develop a high quality teaching and classified staff

Practice fiscal responsibility and develop a budget focused on district goals

Demonstrate pride in our facilities and grounds creating the optimum learning environment

Continuously improve communication and outreach with our community
Each district goal has specific strategies identified to meet the goal and a clear measurement target designed for continuous monitoring of our progress.
Click on a picture to learn more about each board member.
| | |
| --- | --- |
| ACCOUNTABILITY | The District leads with integrity, accepts responsibility for its outcomes, and works to instill these values into our students. |
| KNOWLEDGE | The District provides each student what he or she needs to grow academically, and supports the overall physical, social and emotional growth necessary for our students to be functioning members of society. |
| COMPASSION | We all learn and perform best when we feel safe and accepted, and therefore, we are obligated to extend that feeling to others. |
| ZEAL | When we are passionate about our work; dedication, determination, innovation and respect flourish. |
| EXCELLENCE | The continuous journey toward our personal and organizational best keeps us striving for more. |