We take student data privacy very seriously in the Holyoke School District. Safeguarding student data is an essential responsibility for all Holyoke Re-1J employees. Our schools and staff follow our Student Data Privacy training and guidance process to ensure that all Holyoke staff are:
Protecting student data

In compliance with Colorado state and federal laws regarding student data privacy
Public Transparency
The Colorado Department of Education (CDE) collects student data from students across Colorado to meet specific policy, practice, and service requirements of state and federal laws. We collect and submit student data to CDE based on their requirements and procedures. CDE provides a Data Collection Fact Sheet of what type of information is collected as well as an overview of the Data Elements Collected in Data Collection System to meet state and federal reporting mandates.
Parent Consent – On-Demand Service Providers
If a vendor has not signed the Data Protection Addendum then it is considered to be an on-demand service provider. Parent/guardian consent is required at the school level before student data can be shared with on-demand service providers. Parent consent is given each school year through the Annual User Agreement. As new tools are added by the school, parents/guardians will receive notifications from their teacher so they have the opportunity to provide consent. For a list of approved providers click here (this is a link to another school district's website that we use to help us with our list).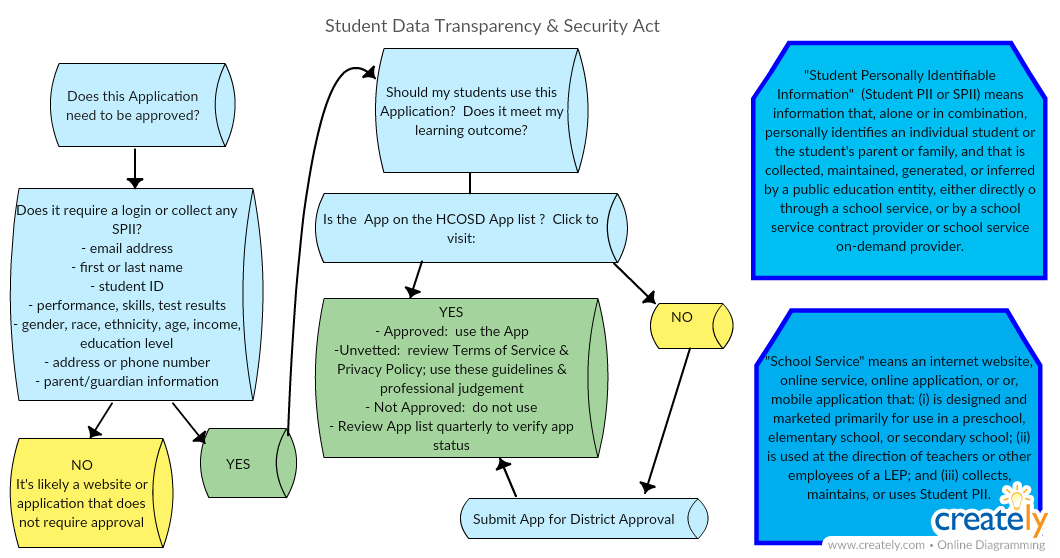 What Teacher's Need to Know
Before you use any software that includes any student data, go and check the Approved Vendors List maintained by Jeffco School District. It's easy to search the district Vendors List and find the website, app, or software you plan to use.

When you find the tool you want to use, check its FERPA status. If it's listed as "approved" that means that student data can be shared with the company that runs the tool and you are clear to use it.

If it is listed as "Denied" you may not use it!

If the tool is listed as "Parent Consent Required", you'll need to get parent permission. If you don't find the website or app you are looking for on the menu, you'll also have to get parent consent and make sure it is not blocked by our servers.

Don't use a student's data in a tool if you don't have parent consent.
If you have any questions please email Stefan Betley
Please do not expect an immediate turnover on online tool approval for use by teachers or students. It usually takes a week.