Holyoke High School's High School of Business classes recently had an opportunity to travel to Loveland, CO and Boulder, CO to tour LulzBot and Celestial Seasonings production plants.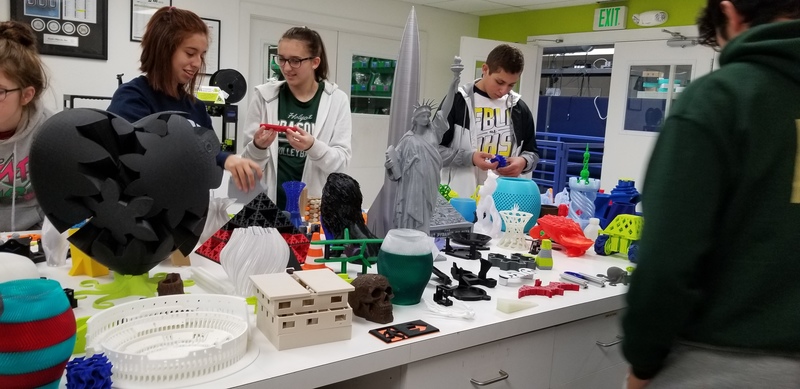 LulzBot is a 3D printer manufacturer located in Loveland and founded in 2011.  LulzBot serves tens of thousands of people in 85 different countries, selling their award-winning printers.  Recently, they were also named the Fastest-Growing Privately Held Computer Hardware Company in the U.S., ranked at no. 122 in Inc. Magazine's list of fastest-growing privately held companies, and achieved 2,782 percent three-year sales growth which led all computer hardware companies.  
Students also toured the production facility of the tea manufacturer Celestial Seasonings.  Celestial Seasonings began in 1969 by a young group of entrepreneurs, harvesting wild herbs from the Rocky Mountains.  At present, the ingredients are sourced from over 35 different countries, and production amounts to over 1 million bags of tea per day in their Boulder factory.
The students were able to see first-hand how the products they purchase daily are built and packaged.  They were even able to see the engineers go through their actual design process on white-boards and the research and development teams trying new ways to get desired results!  They saw production lines, robotics, and even a 3D printer printing a 3D printer!  It was a great learning experience for all and an amazing day!