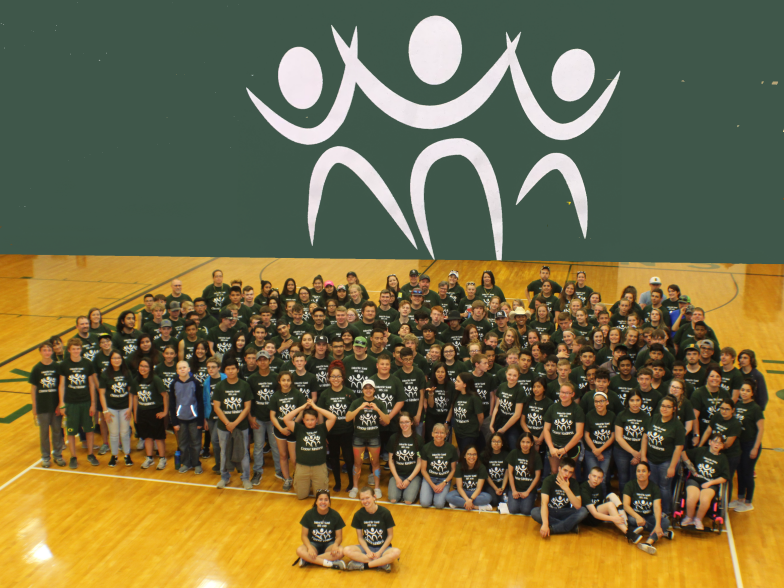 Junior / Senior High School Students Choose Kindness
Stefan Betley
Friday, April 26, 2019
It was not a typical Friday at the Junior / Senior High School building on April, 26. Students and staff were invited to participate in Random Acts of Kindness Day. The day was part of a culmination of events that had been held throughout the year by Karen Ortner's 21st Century Skills Class, to help students break down barriers and get to know each other.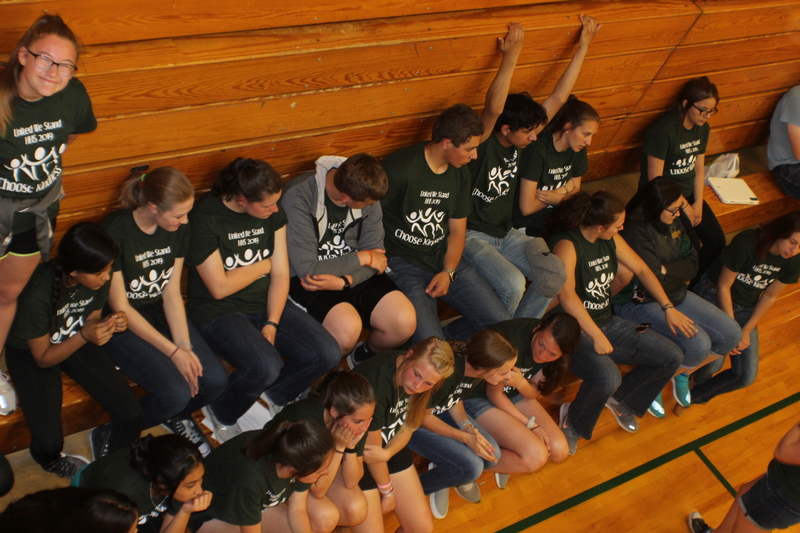 The student body 7th - 12th grade was split into 21 groups and spent from 10:30 to 12:00 bonding with their groups. Each group was either made up of either male or female students, containing representatives from each grade-level in the groups with no more than two students per grade level keeping the size of each group to about 12. The groups went to five different stations and participated in Minute to Win It Games [two stations], relay races, volleyball, and flag football.
After lunch, the real work began. Otrner's class had arranged for service projects around the community and the groups departed eager to help. Activities included, cleaning the Peerless Theater, yard work, helping a family pack to move, building fence, washing windows, cleaning up at the Lion's Club Fish Pond, cleaning up at the Holyoke Golf Club, planting flowers, spending time with Regent Park residents, cleaning up the baseball field, repainting the Elementary playground, reading to Elementary students, cleaning toys for Family Ed. Services, spring cleaning at the Fitness Center, working with the JR/SR High custodians, cleaning the tennis courts, cleaning at the Fairgrounds, planting a summer garden and outside cleanup around the school district. Groups had two hours to complete their projects and came back exhausted yet fulfilled.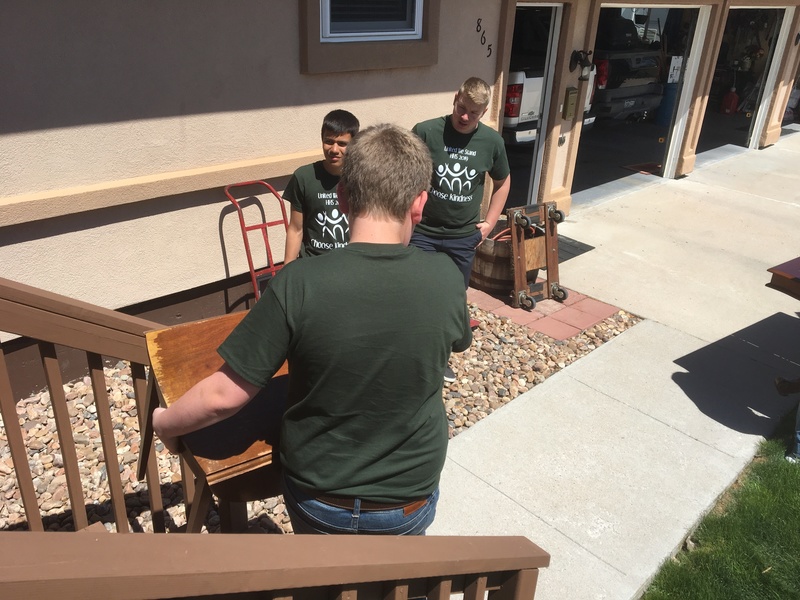 Everyone was asked to reflect on their day and place their thoughts on a giving tree in the hallway outside of the HS auditorium.
Thank you go out to Ortner and Jacky Mosqueda, did the majority of the work to make this project such a huge success, the administration, for allowing to student body to participate in this important, team building event, and the community for allowing the students and staff into their homes. Without them this day would not have been successful.