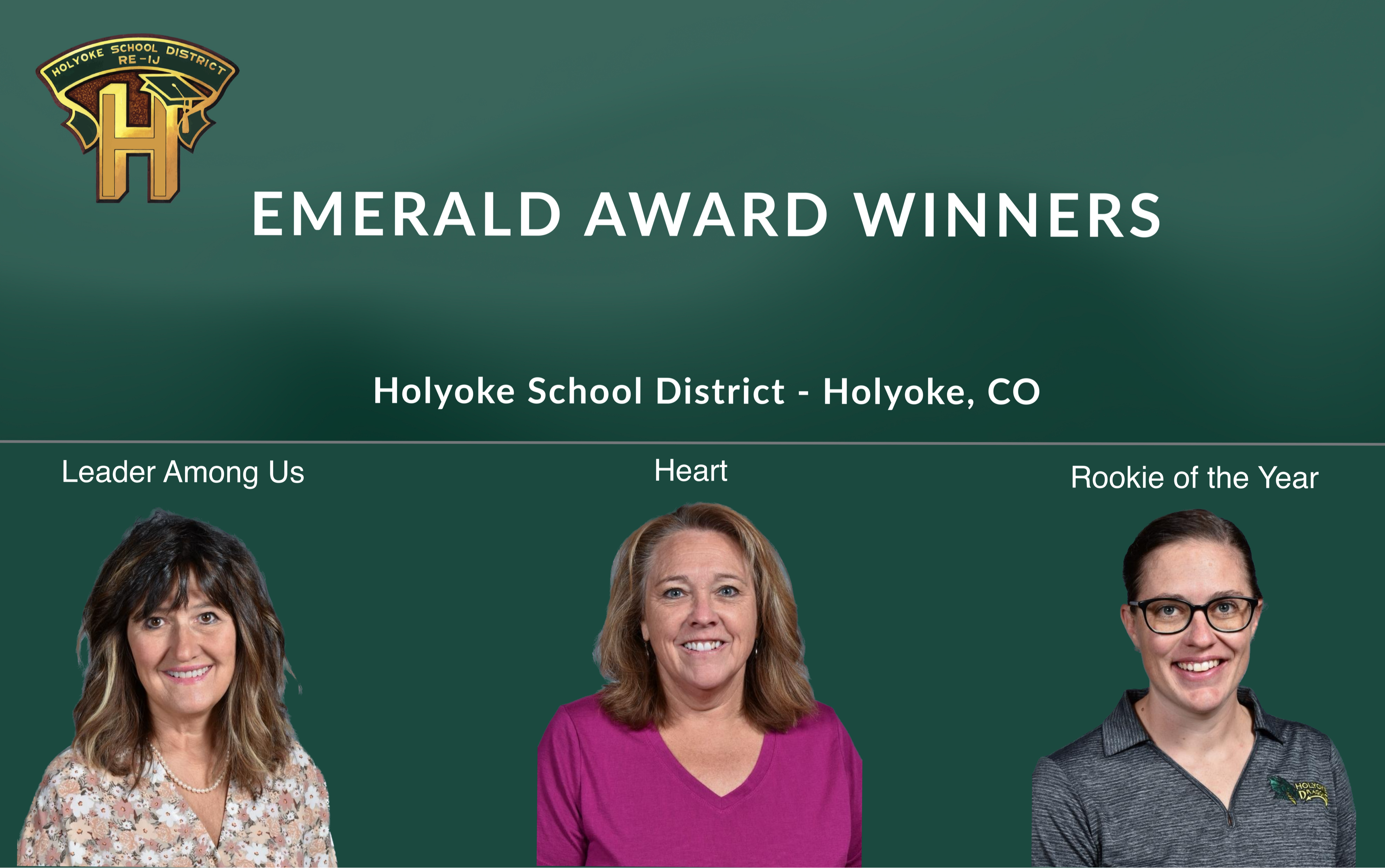 The Emerald has a terrific folklore throughout history and in many cultures. The emerald has represented such attributes as: active intelligence, the promise of good luck, the ability to enhance our well-being, as well as the color of Venus who was the goddess of beauty and love. The green of the emerald is the color of life and of the springtime, which comes round again and again. Therefore it is most fitting for our recognition of excellence in our district. Three awards will be given annually for each of the following categories which acknowledge some of the key attributes of excellence in the education profession.
Check out the Special Edition of the Holyoke Enterprise on the Emerald Awards.
This is open to any employee who demonstrates exceptional caring for a student, student's family, a group of students or colleagues. The purpose of the award is to demonstrate that many of our employees are in this business to make a difference in the lives of others.
This is open to any employee who is in their first three years of working for the Holyoke School District. This individual has embraced the Holyoke School District culture, their peers, their students, and the community. The purpose of this award is to demonstrate how we value those new to the district for finding or making opportunities to connect with students, peers, and the community while helping the district, peers, and students strive to reach excellence in all they do.
This award is open to any employee who provides excellent leadership. Leadership may come in many forms such as: many contributions to committees, mentoring, leading a group through a particular issue, speaking on behalf of others, finding a solution, advocating, inspiring, or any form of leadership. The purpose is to demonstrate that leadership comes at all levels.
NOMINATION AND AWARDS
The Nomination Process is very simple. Only an employee of the school district may nominate any classified or licensed employee. The nomination should be in the form of a narrative, limited to one page, telling a compelling story as to why his or her fellow employee meets one of the criteria described above. The community sponsors will select the award recipients. Employees are eligible to receive the award again.
We are grateful each year for our community sponsors.
Former Awards Given
Dragon Visionary Award (Bret Miles 2104)