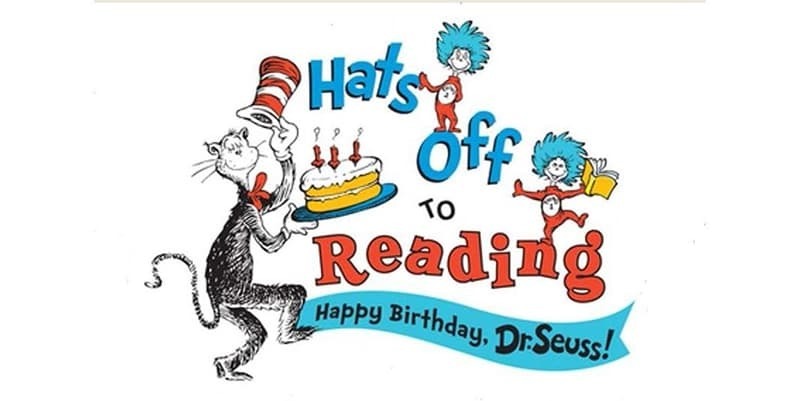 Read Across America Week
Lynn Schneider
Monday, March 02, 2020
March 2-6 Holyoke Elementary is celebrating Read Across America Week. Throughout the week, students are encouraged to READ, READ, READ!
Here are highlights of the special activities planned for the week:
Monday--"Hats off to Dr. Seuss"
Students and staff will be sporting their favorite hat or fun hairstyle.
The Phillips County Players will be joining us for a school-wide assembly to kick off the week with a special Dr. Seuss presentation.
Tuesday--"Seussical Musical Day"
Students and staff are bringing their own creative musical instruments to share.
K-6 students will be venturing to the high school to watch the 5th and 6th grade bands rehearse for their performance that evening. On the way back to the elementary school, all students will parade with their instruments.
Wednesday--"Wacky Wednesday"
Students and staff will wear their clothes backwards, inside out, or crazily mismatched outfits.
Each class will have a "Popcorn with Parents" time when parents are invited to come in and read and share some popcorn with their child.
Thursday--"Class Color Day"
All classes have chosen a class color and will come to school dressed in their class color for the day.
Friday--"Read-In Day"
Students and staff will wear their pajamas and bring pillows and blankets.
The last part of the day, all students and staff will fill the hallways and read!