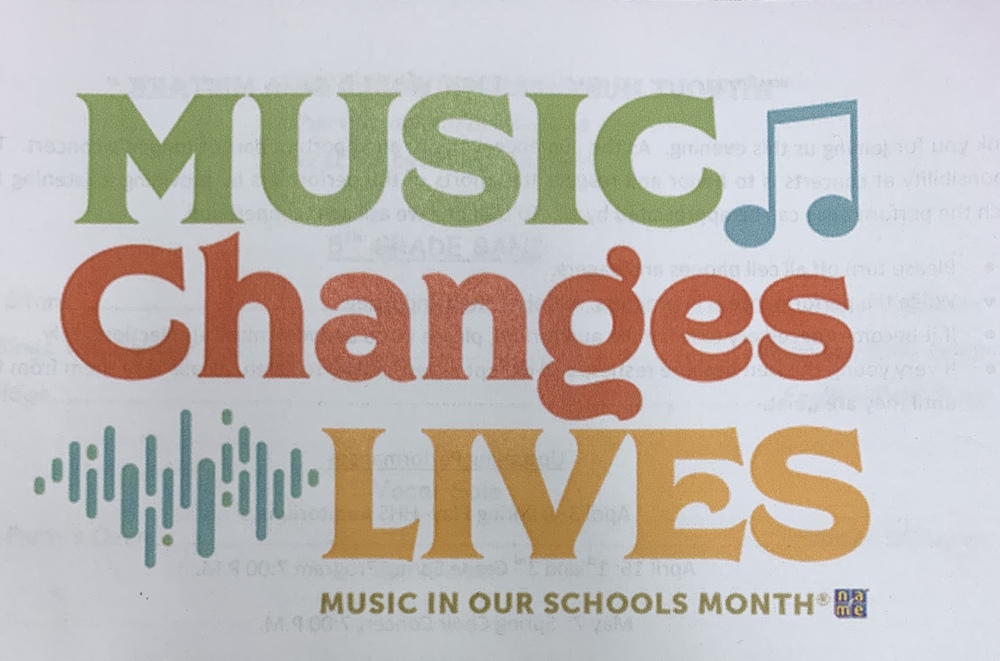 Music Changes Lives
Stefan Betley
Wednesday, March 04, 2020
The evening of March 2, 2020 featured the annual Smorgasbord Concert and dinner for the School District. The evening's preformors included:
Brenna Gatton singing Memory
HHS Sound Check preforming: The Greatest Show (featuring Kenneth Lindholm), You Will Be Found (featuring Max Kleve, Mason Vernon, and Jimena Núñez), The Sweetest Song I Know (featuring Kylie Purkeypile), Heaven Must Have Sent You (featuring Kylke Purkeypile, Levi Ford, Alec Sprage, Kenneth Lindholm, Marco Mendoza, Alexis Vega and Traeli Hutches)
5th Grade Band preforming: Twinkling Stars, Sweetly Sings the Donkey, London Bridge
Eva Kramer singing When The Party's Over
HJHS Concert Choir preforming: Hallelujah, The Cuchoo
6th Grade band preforming: Theme and Variations on Black Sheep, A Tisket, A Tasket, Frere Jacques (Round)
HJHS/HHS Combined Choirs preforming: Ah, Poor Bird/Hey Ho Nobody Home/Tumbai Journey in Peace (featuring Shianne Willmon and Emmy Brown)
HHS Concert Choir preforming: Rise (featuring Ashlyn Marcum), How Can I Keep from Singing (featuring Levi Ford, Jalen Hunter, Rylee Oakley, Lauren Bergner)
HJHS Band preforming: Midnight Suite I. Mission, II. Sky, III. Madness, The Incredibles
HHS Band preforming: Darklands Symphony, March, Legends I. Dance of the Mad Prince, II The Serpent Priest and The Black Bell, III. The Queen's Masque, Dark Heart.
This event is the annual fundraiser for the Music Parents Association. A huge thank you goes out the the many people who make this event happen but a special thank you to Seaboard Farms for donating the pork for dinner and Happy Jacks BBQ for preparing the meat. Also thank you to the Holyoke Marketplace for the rolls and the countless other that give their time to make this event a success.
A special thank you to Summer Struckmeyer, Pat Wiebers, Erin Lindholm, Joan Owens, Annette Shaw and Amanda Brown who serve on the Music Parents Association. Music doesn't change the student's lives without your help.
To Mrs. Dalton, Mr. Kramer, and Mr. Cottam. AWESOME JOB!