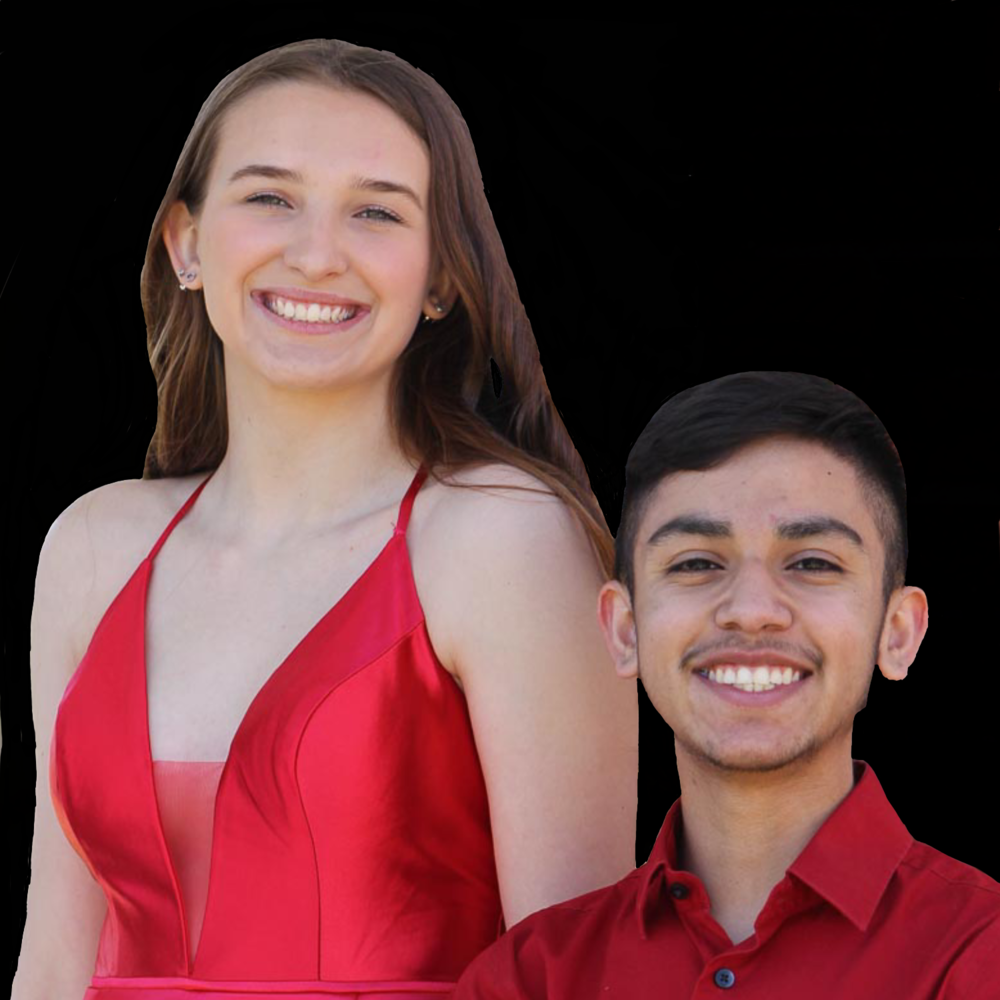 Rylee and Erick are Prom Queen and King
Stefan Betley
Saturday, May 02, 2020
In an unprecedented, Junior Prom, the Grand March was held over YouTube with all the candidates having participated in a photo shoot thanks to Michelle Van Overbeke, mother of one of the queen candidates, and then the photos were compiled into a virtual Grand March by Stefan Betley, Webmaster for the school district. At the end of the video Erick Marroquin and Rylee Oakley were announced as the Prom King and Queen for the 2020 School Year.
Students and parents were also invited to celebrate prom responsibility according to Safer at Home guidelines and share their pictures and videos with Betley (betleyst@hcsod.org) for a video to be released next week.
A huge thank you goes out to the parents and sponsors who made this event possible. Without your support, student's dreams would go unrealized.