The 2020 - 2021 school year began with no promise of sports due to the COVID pandemic and officially ended 36 days after school let out with the end of the Track and Field competition on June 26. What normally, would have been Fall, Winter, and Spring Sports was changed this last year to Seasons A, B, C, and D. Continuing strong Dragon tradition, Season D athletes, did not disappoint their fans.
Girls Golf
The Girls Golf Team qualified two for the state tournament. Sophomores Emma Thompson and Erin Andersen both competed in the two day event and were able to make improvements from the first round to the second.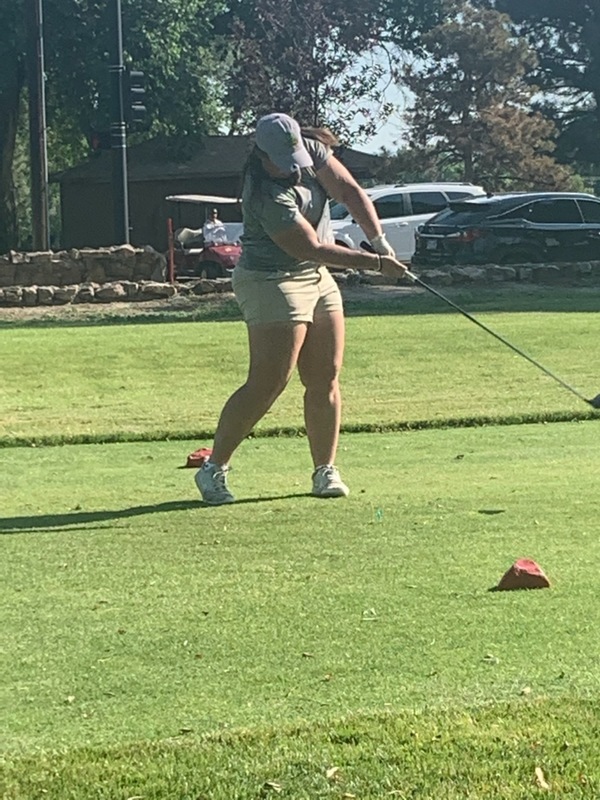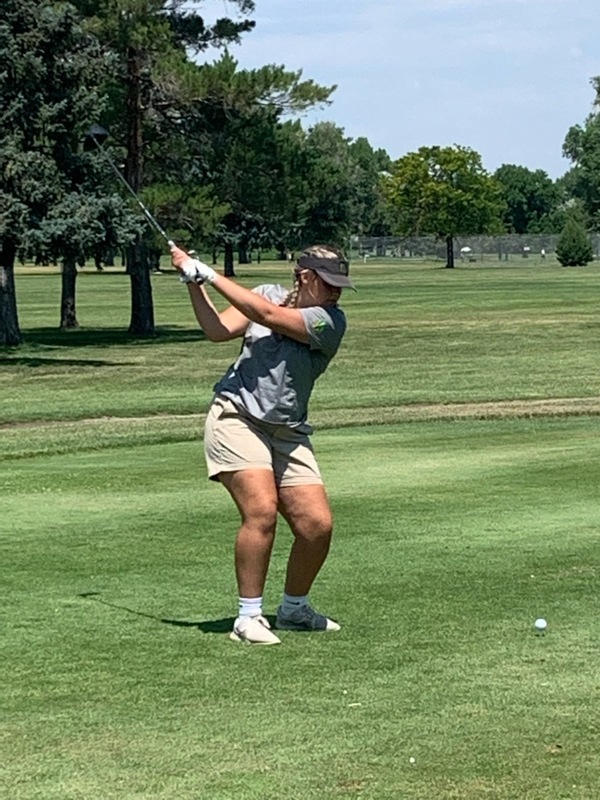 (Photos from Marcia Dalton)
Track
17 Track Athletes participated in the State Track and Field Tournament in a number of events. While we are proud of all of their accomplishments, we would like to take time to highlight those who made the finals in their events.
Boy's Long Jump - Freshman, Bryson Dirks - 19' 11"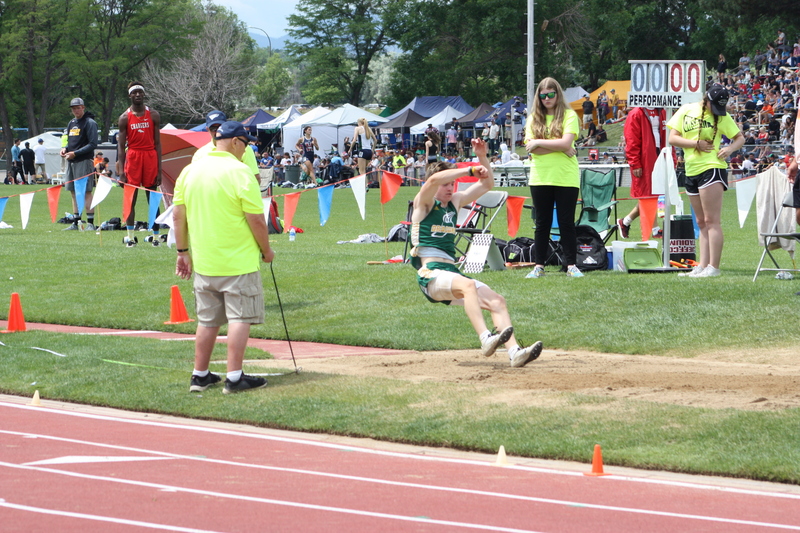 Boys' Triple Jump - Junior, Miles Sprague - 38' 7.5"
Boy's 4x100m Relay - Senior, Alec Sprague, Sophomore, Max Kleve, Miles Sprague, Junior, Carlos Legretta
Boy's Shot Put - Junior, Aidyn Shafer - 42' 6.5" (6th)
Boy's 300mH - Senior, Aaron Sierra - 42.47 (8th)
Boy's 200m - Kleve - 23.59 (8th)
Boy's 100m - Kleve - 11.41 (3rd)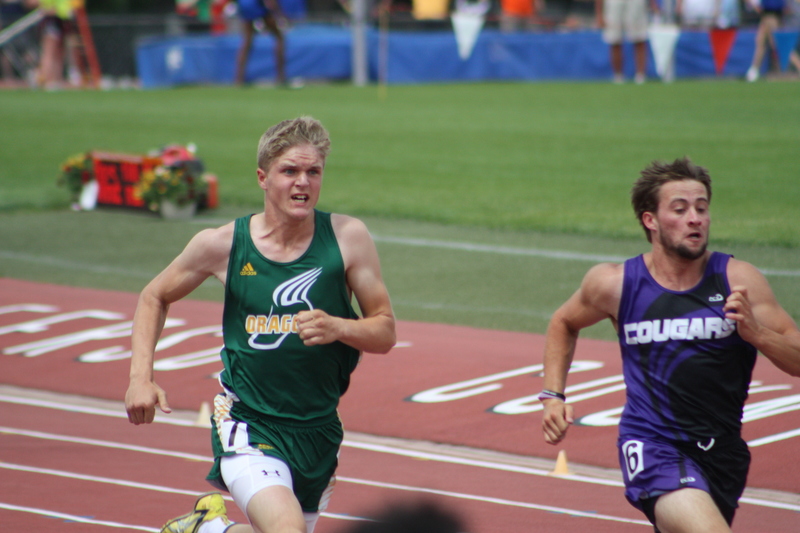 Girl's Discus - Senior, Emali Torres - 92'7"; Junior, Correy Kollner - 124' 11" (2nd); Junior, Lauren Herman - 126' 1" (1st)
Girl's Shot Put - Torres - 36' 6.5" (3rd); Herman - 36' 8" (2nd); Kollner - 38' 8.25" (1st)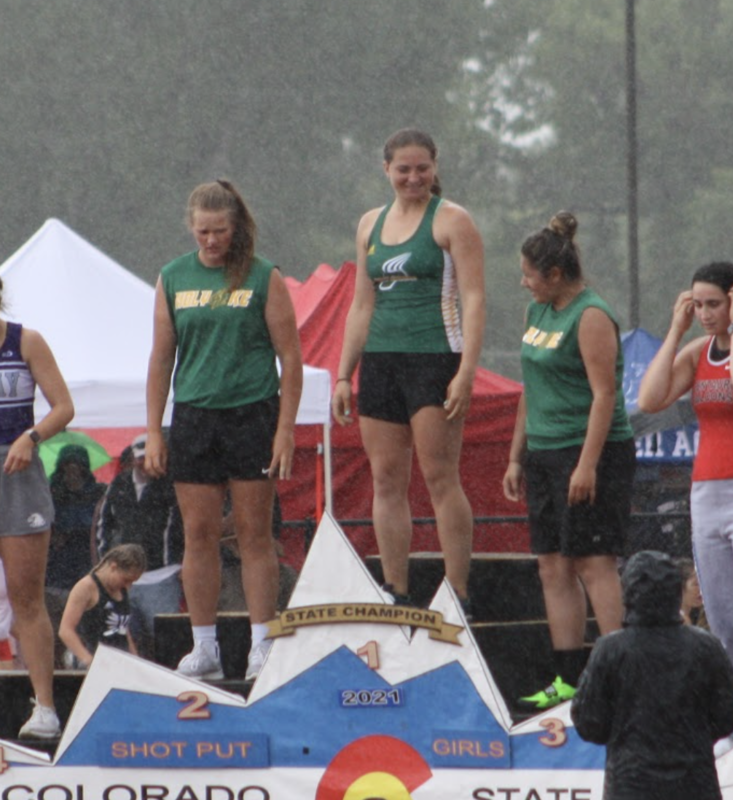 Girl's Long Jump - Kollner - 15' 6"
Girls 400m - Freshman - Tayla Martin - 1:04.19 (8th)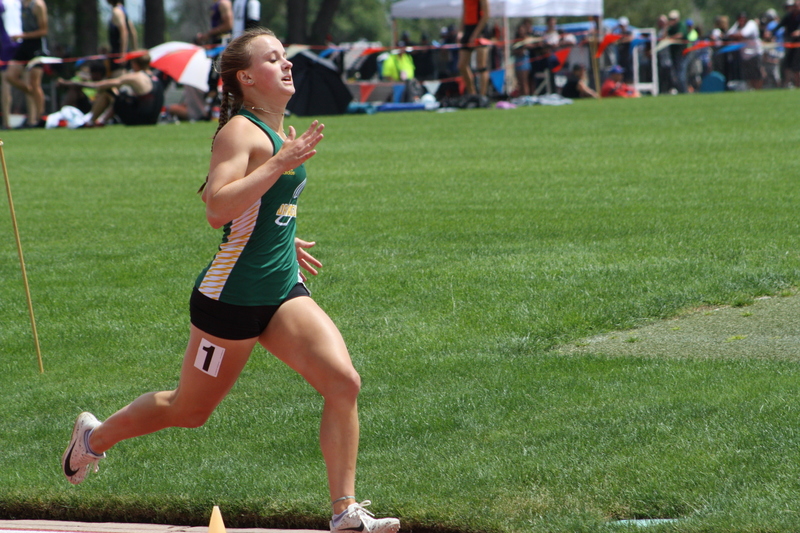 Girl's Team (3rd)
(These pictures were provided by the Kleve family)
Freshman Elly Brown was selected to sing The National Anthem on the opening day of the track meet. This is a special honor and she represented the school well.