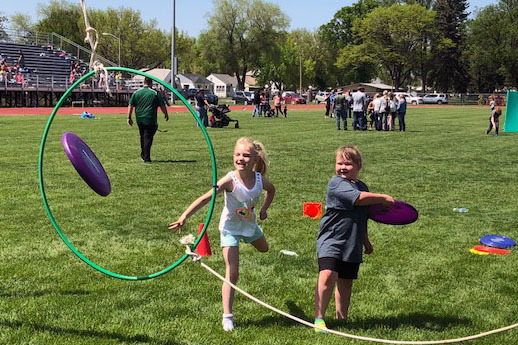 Field Day = Fun Day!
Laura Loutensock
Monday, May 21, 2018
The sun came out to provide a beautiful afternoon for the kindergarten, fourth, fifth and sixth grade student's Track and Field Day events.
A big shout out of appreciation to the many junior high school students who volunteered to run the activities and serve as timers. Thanks Mr. Dille for organizing a fun day! Three cheers for the many parents and community members who attended to applaud the student's efforts.