Years ago, the Agenda Club started the tradition of gathering the graduating Senior Class together and celebrating them with a breakfast on the morning of graduation practice. As time passed club membership started to falter but the remaining members felt like there was still a need to honor the graduating class with a meal before graduation. They searched all over for another organization to take over what they had begun. The group that picked it up was the High School Staff.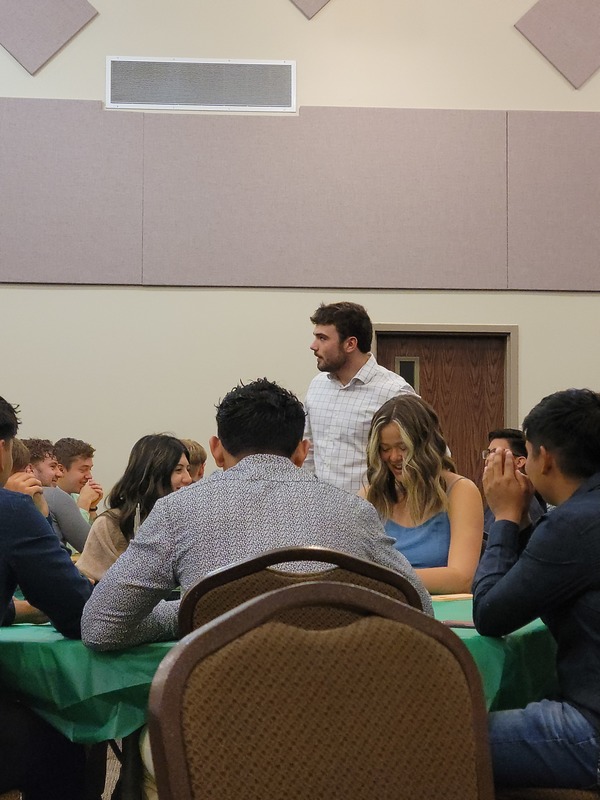 As a part of the breakfast, the staff also pools their money together to get the class a gift. Every effort is made to purchase something that will. help the graduates as the begin their next phase of life. A special thanks is also given to Chartwells for catering the event, First Pioneer National Bank for their gift to the seniors, and the First Baptist Church for hosting the event.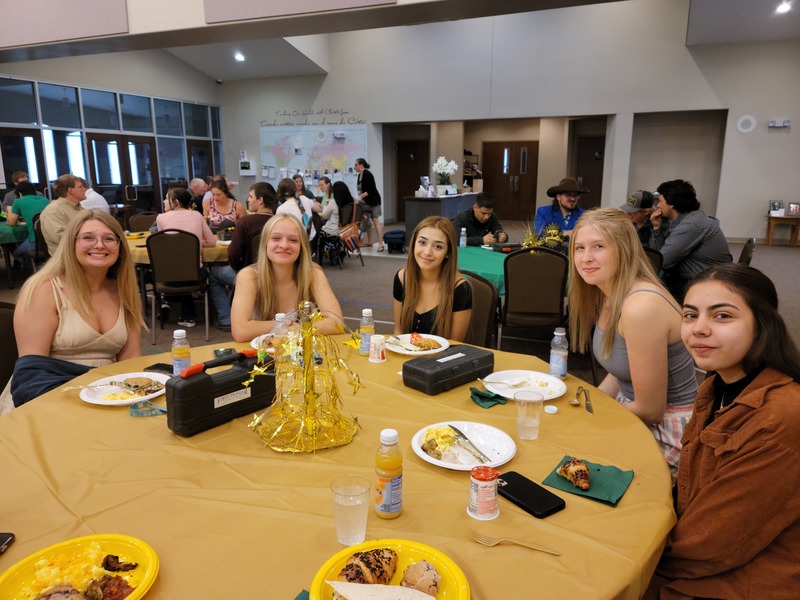 The graduates get one last chance to mingle with each other and spend time with their teachers and say thank you. This event is just beginning of the Commencement Activities,
After breakfast, the graduates donned their caps and gowns and got high fives from the elementary students, they then returned to the high school for a class picture and graduation practice. The seniors then checked out with their teachers and received their Chromebooks as gifts from the school district.
Commencement will begin at 2:00 pm on Sunday, May 15, 2022 in the High School Gym.