What started as a chemistry experiment in Buena Vista, CO on 10 October 2017 ended in Holyoke on 18 October 2017. The students sent up a weather balloon that landed 6 miles east of Holyoke on private land. These students tracked their balloon with a GPS unit built into the frame.
\r\n
\r\n
The Buena Vista students retrieved their balloon, traveled to the state line elevators (some of the students had never been to Nebraska before), and then came to visit with Mrs. Clayton's 7th hour class to show what their camera's recorded.
\r\n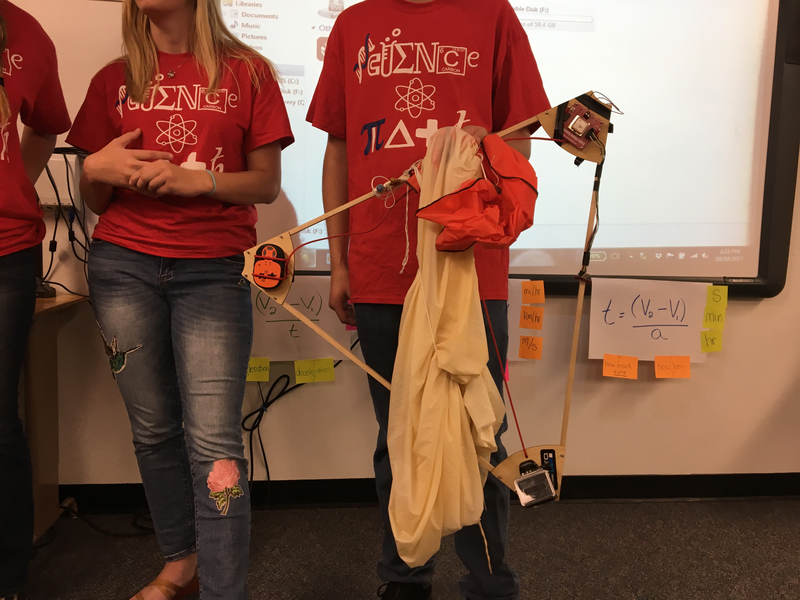 \r\n
Their teacher shared that she has been doing this project since 2013. Her first launch took the balloon 25 miles south of Buena Vista, the second launch landed on a house in Arvada. This, their 3rd launch lasted 7 hours and went above 60,000ft.
\r\n