The Holyoke JR/SR High School named the December Students of the Month. This honor is sponsored by the Holyoke Chamber of Commerce, and is chosen by the Holyoke JR/SR High School Positive Behavior Intervention Support (PBIS) Team. Nominations come from staff and students who see a student who is going above and beyond to demonstrate RISE on a regular basis.
Junior High: Eduardo Flores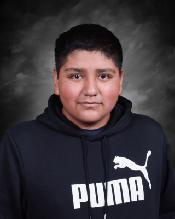 Eduardo was nominated by several of his peers as well as Mr. French. His nominations states he is an excellent example of diligence and hard work. He never stops working on something until it is done and he never gives up, even when working on something difficult. Eduardo is always quiet and he does his work and he tries hard. He is respectful and gets his work done on time.
High School: Lauren Herman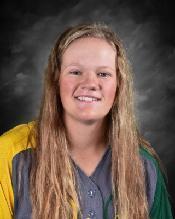 Lauren was nominated by a fellow student. Her nomination states Lauren is a great role model and always wants to help people in need. She goes above and beyond in everything she does. She is a fantastic student and just an all-around good human.