After 2 years of fundraising, planning, and gathering donations, Abby Gutierrez was able to finally lead the Holyoke FCCLA chapter in packaging 27 survivor buckets to have available for each classroom in the JR/SR High in the event of a lockdown.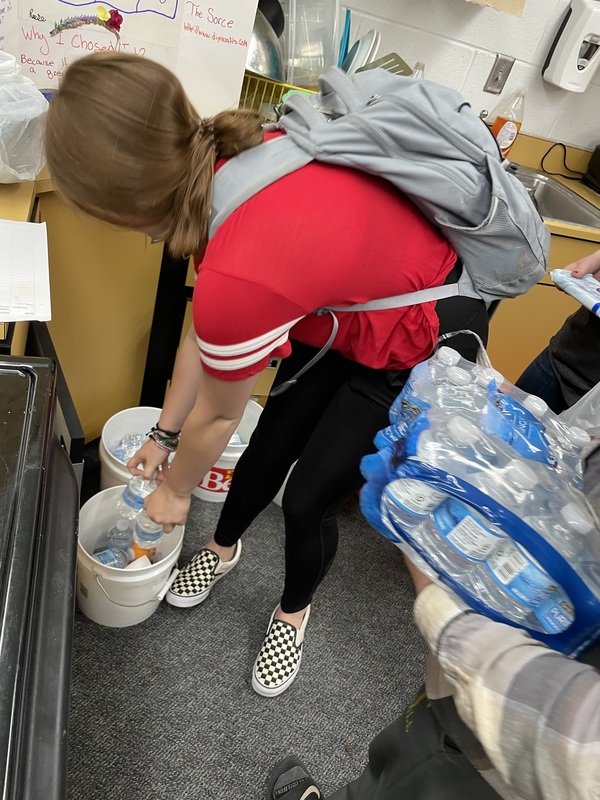 Gutierrez began the project in Fall 2020 with then-partners Rylee Oakley and Amy Mackay, who graduated last spring, and Grace Hubbard assisted her in finishing the project this year. The project earned Gutierrez a silver medal at state conference earlier this spring.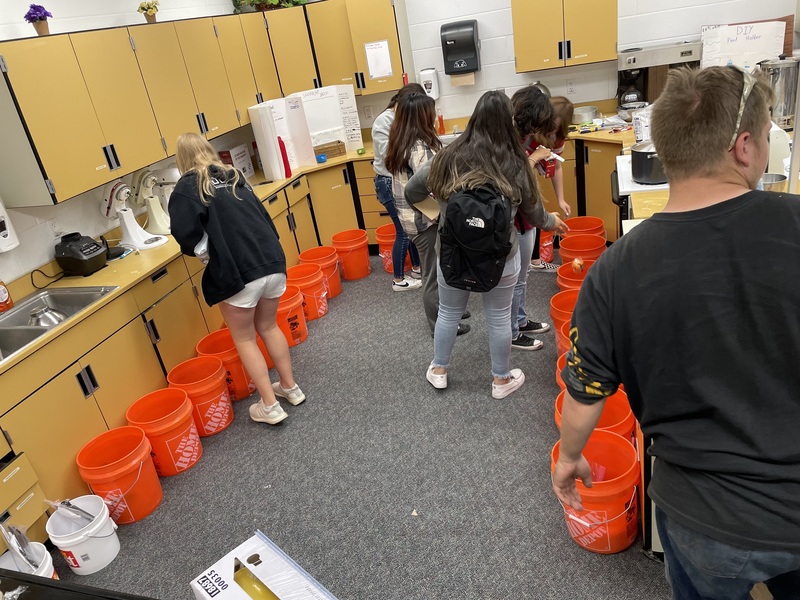 The buckets contain flashlights, phone chargers, water, wasp spray as a long-range mace for self-defense, first aid items such as vinyl gloves, gauze, athletic wrap and bandaids, and sanitary items such as hand sanitizer, wet wipes and toilet paper.