We are pleased to bring back the student of the month program again this year. Unique to similar award programs, students can be nominated by teachers and their peers. The award winners for September 2022 are:
Junior High - Sarah Schlachter: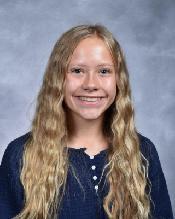 Sarah was nominated by Mrs. Bieber as well as several of her peers. Sarah is a student who displays RISE to Excellence on a daily basis. She always comes to class prepared with her assignments completed. She is polite and respectful not only to adults but also to her peers. She is an extremely hard worker and is enthusiastic toward her learning. Sarah is an excellent student because of her positive attitude and dedication.
High School - Hannah Lindholm: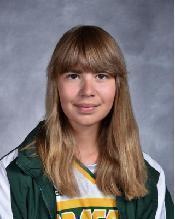 Hannah was nominated by several of her peers. Hannah demonstrates outstanding RISE throughout her busy schedule. Between Select Choir at 7:00 AM and Theater at 7:00 PM, Hannah is managing school with a high GPA and is respectful to all. She is working hard to earn her associate's degree by the time she graduates and is taking challenging classes to achieve this. If she isn't at the school doing Basketball, FBLA, FCCLA, and much more, then she is at the Softball field where her integrity and sportsmanship stand out. Hannah is mindful of her surroundings and is always stepping out of her boundaries to be as excellent as she can be!