Luke Goldenstein [class of 1997] , who works as an engineer on the race car circuit arranged for his team's car to be in Holyoke on October 13, 2022.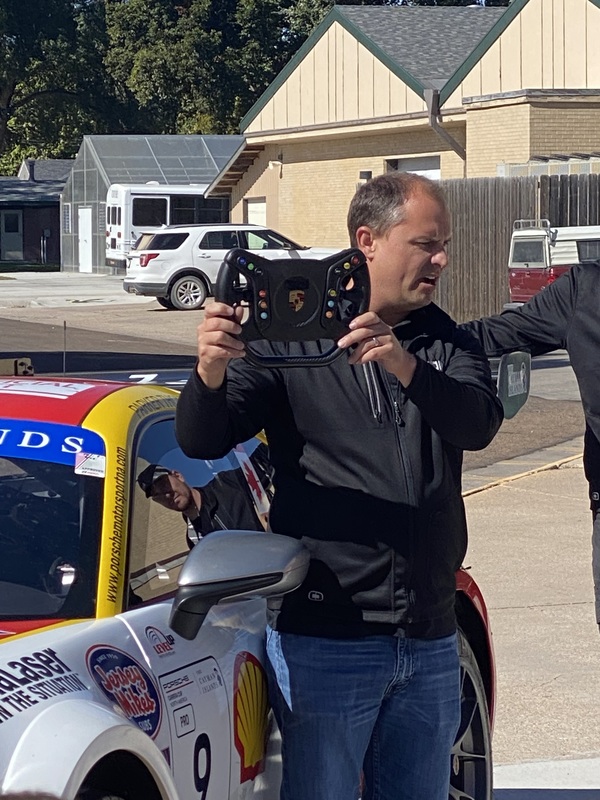 They set up on the street in front of the High School and that street was blocked off to thru traffic all morning.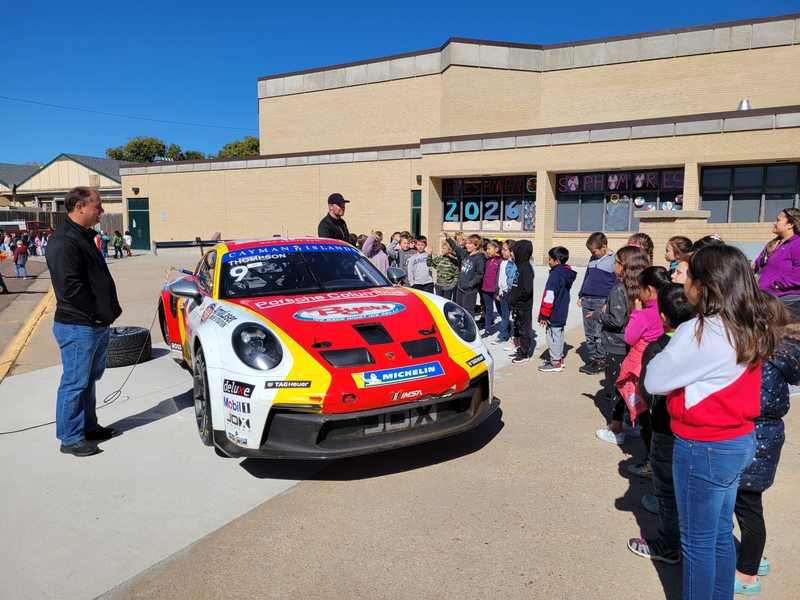 This was an amazing opportunity for our students to see the inside of the racing industry beyond the drivers and pit crews.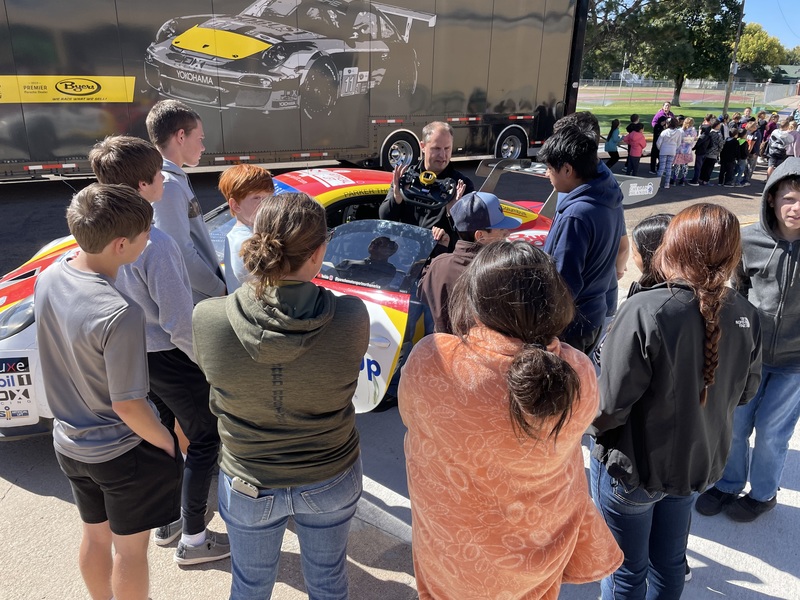 Classes went to learn more about the race industry and the careers associated with it. There were also videos that explain more about what this is like that will be playing in the Center of Innovation. Science classes meet after the presentation to debrief what they learned and express their excitement and explore next steps in careers in the STEM industry.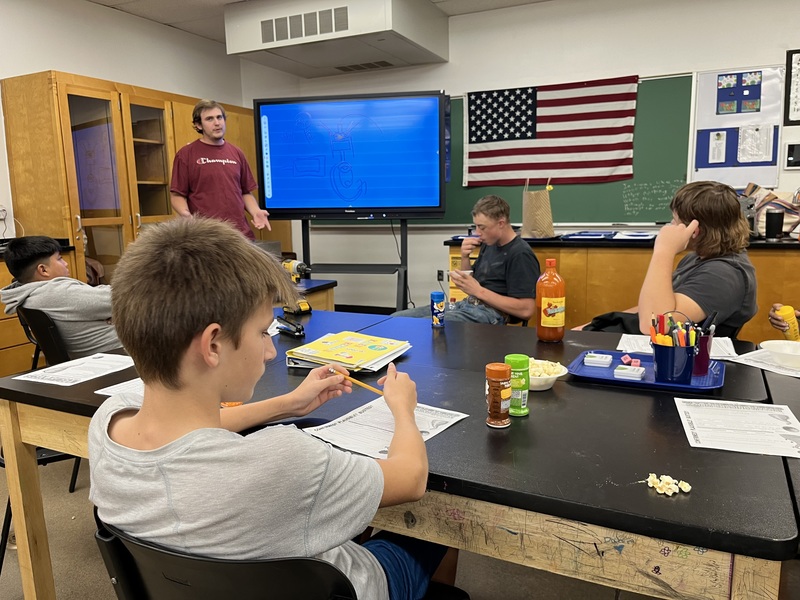 This event was open to all students in the district. Elementary teachers had access to the same videos and were welcome to walk their students over the JR/SR High school to hear the presentations.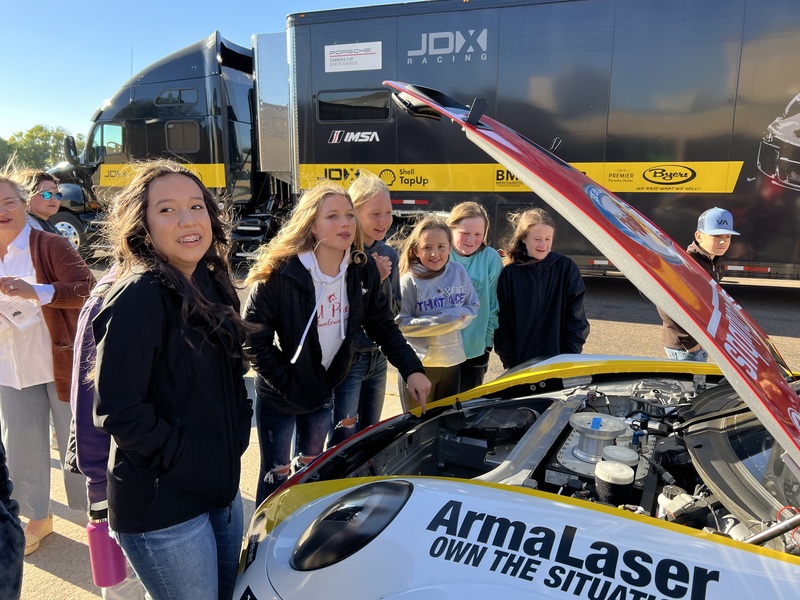 This was a special day for Goldenstein as he was able to bring his work home with him and also keep it a surprise for his four students enrolled in the school district. Goldenstein's wife Jade [Class of 1997] the JR/SR High Art teacher was also able to bring her students out. She took a moment to try out the driver's seat in the car.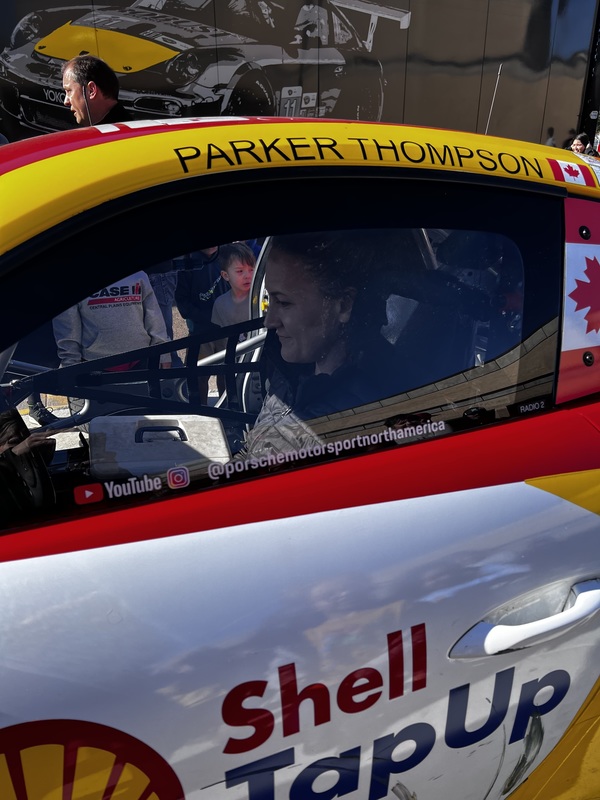 Mr. Goldenstein expressed, "Thank you so much for making sure we could get [the] event in today! I've been trying for so long to make it happen on my end logistically and I am glad it worked into your busy school schedules when it could. Please express my gratitude and appreciation to the teachers as well for allowing the interruption and for integrating it into their classes where they could. I had a blast talking to all the kids and so did Darryl."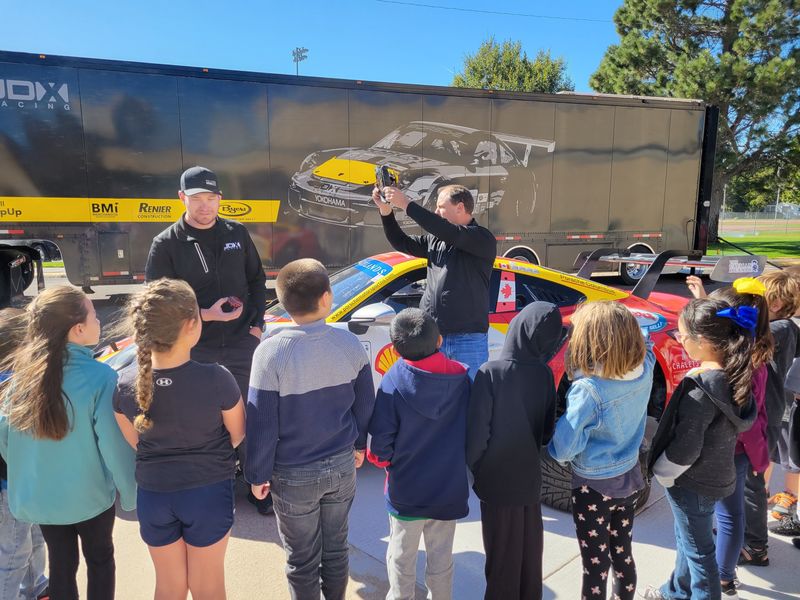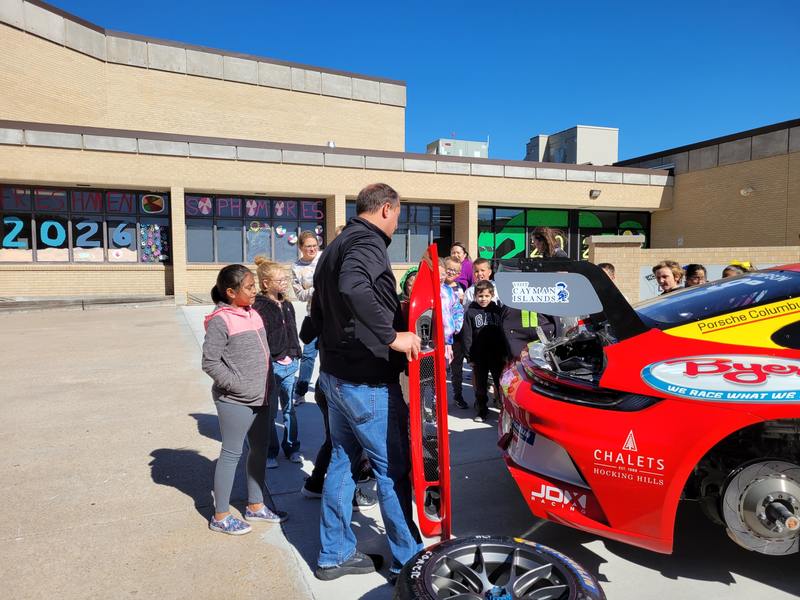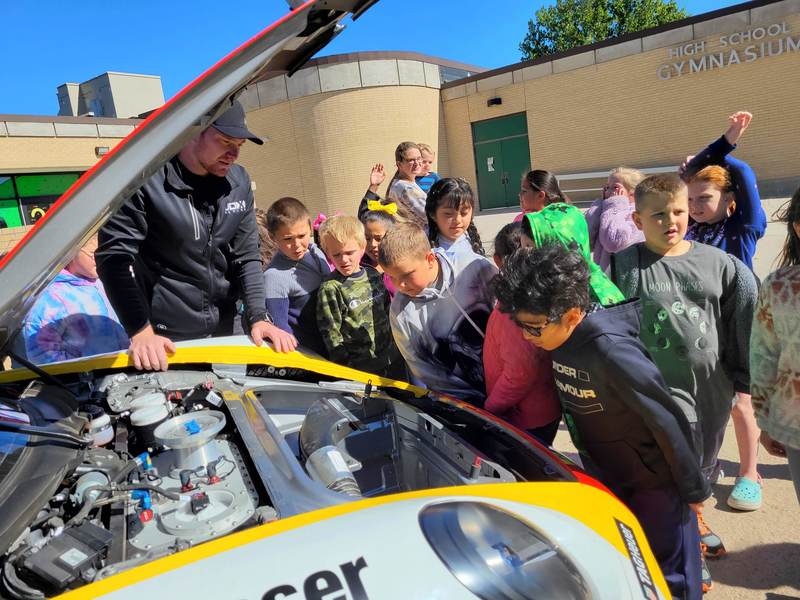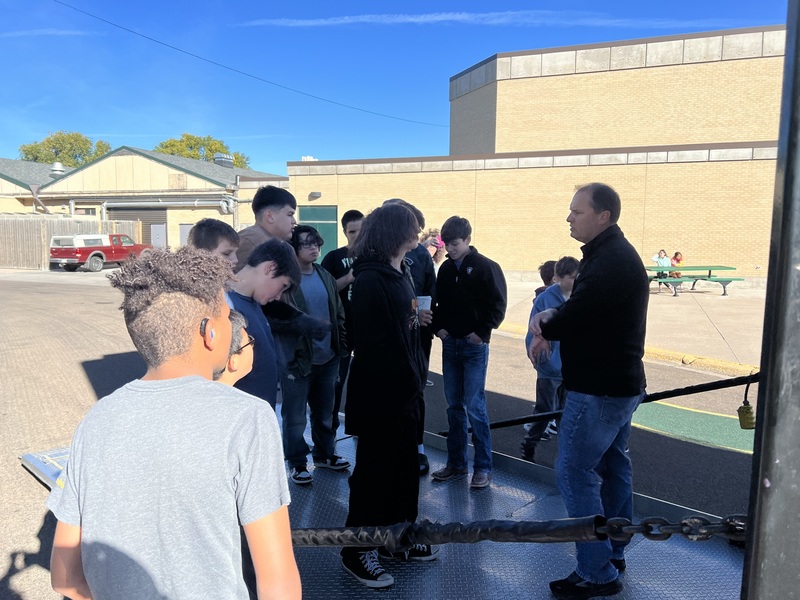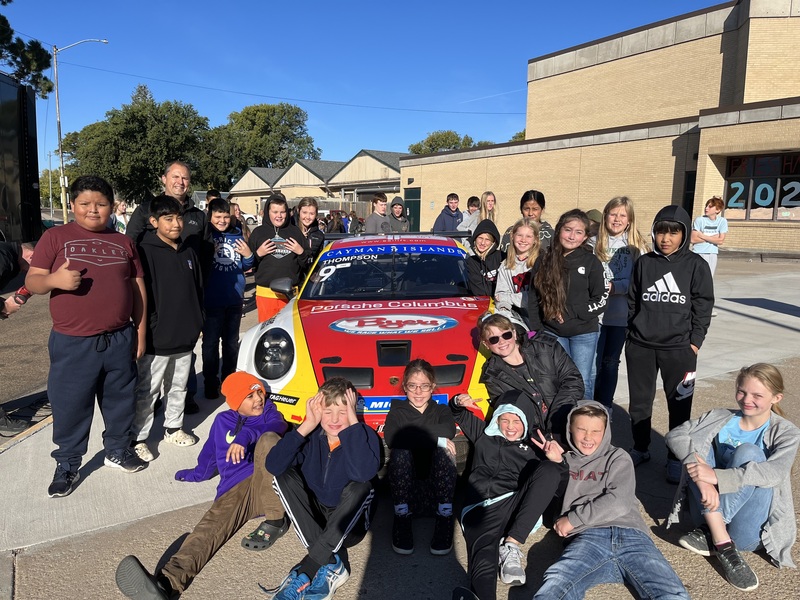 A special thank you to all the staff members who submitted more pictures than could possibly be published.